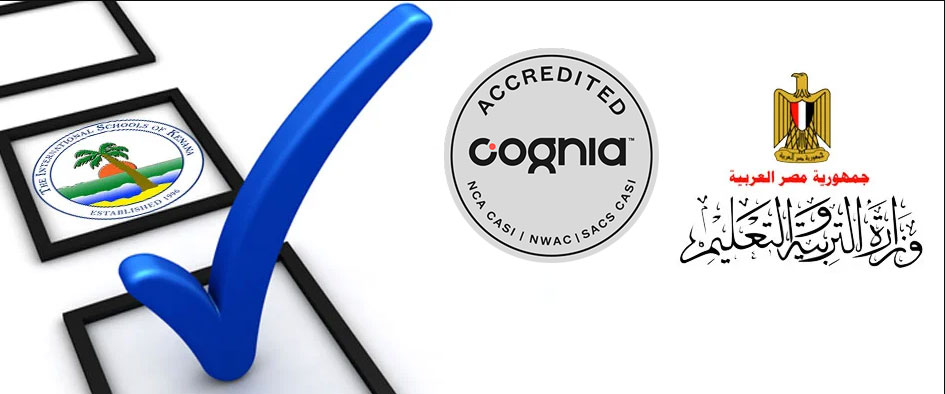 International schools of Kenana (ISK)- American division was initially accredited by North Central Association Commission on Accreditation and School Improvement (NCA, CASI, AdvancED) in 2005. Our school is monitored by the accreditation agency to assess the quality of our institution every five years after a thorough and meticulous examination of the validity of the school's operations. 
Some of which are the effective alignment to the American Curricula standards, the analysis of the standardized MAP test, and the efficient procedures of implementing the different programs that we adopt, such as our reading, listening, STEAM, and counseling programs.
The instructional approach at the American Division follows the eleot pattern as defined by Cognia, previously AdvancED, focusing on providing an effective learning environment that is equitable, of high expectations, supportive, active, monitored, well-managed, and digitalized. Teachers receive annual training to meet the requirements for engaging students and driving outcomes to their best.
Institutions seeking to gain accreditation by Cognia, previously AdvancED, must meet its standards. It's not only a one-time inspection. Rather, accreditation recognizes education providers that demonstrate and sustain their commitments to continuous improvement and better learner outcomes.
Gaining Cognia, previously AdvancED, accreditation means that Kenana has gone through strict inspection to make sure that the school meets the standards and it is qualified to teach the US curriculum.
click here to view our Accreditation web link on Cognia website
Approved by the Egyptian Ministry of Education. (No.190-18/6/2007)